Vermi Compost program for sustainable production
Partner Organization: CAPART
Area of Operation: DistrictJabalpur, Block- Sihora
Objectives:
To aware the farmers about the benefit of vermicompost for sustainable production

To train the farmers to prepare vermicompost

To help the farmers for the construction of vermicompost pits.

To organize capacity building program for improved cultivation.

Rapport establishment

Awareness programme through community meetings, farmers club meetings etc.

Organizing training programme by inviting experts.

Regular field visits by the project staff for monitoring and supervision.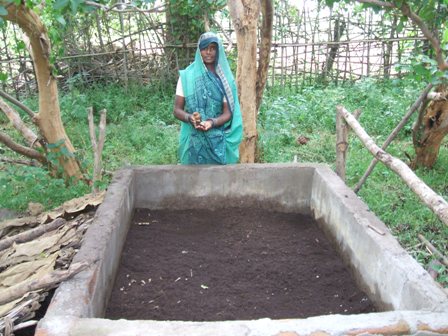 Approach:
Target population: 50 farmers from two tribal villages – Pipariya and Mehagwan
Monitoring agency: JBSK monitoring team
Impact assessment: The project is continuing
Medicinal Plantation
Partner Organization: Tarun SanskarJabalpur
Area of Operation: Sihora block Jabalpur District
Objectives:
To promote cultivation of medical herbs.

To promote marketing of medical herbs.

To protect medical herbs.

Discussions workshops
Approach:
Monitoring agency:
Jay Bharati Shiksha Kendra
Impact Assessment:
Plantationon road sided

Community aware about importance of tree

Protection of trees